AXCE places training at the centre of its values in order to transmit its expertise to future users of its solutions. These training courses have been designed to provide the keys to better control the reproduction of the herd. They are aimed at cattle breeders who wish to inseminate their cows with the  Eye Breed & Xtremia tools developed by AXCE Repro. The AXCE team also offers ultrasound training with ovarian reading. Good knowledge and preparation are essential for successful reproduction, and the success of this reproduction is determined before calving. Moreover, reproduction has a strong influence on the economic results of a farm, which is why AXCE offers high-level support and post-training follow-up.
Our reproduction training courses are carried out by experts in the field who put their experience at the service of the trainees. Men and Women good at teaching and listenning to allow trainees to use our product in their own.
The training courses alternate theory and practice to facilitate learning. Thus, the trainee can take the tools in hand, and carry out the gesture directly on his cows.
The organisation of these cessions can be done alone, in pairs or groups (neighbouring breeders) at your place if you have the resources (animals and rooms)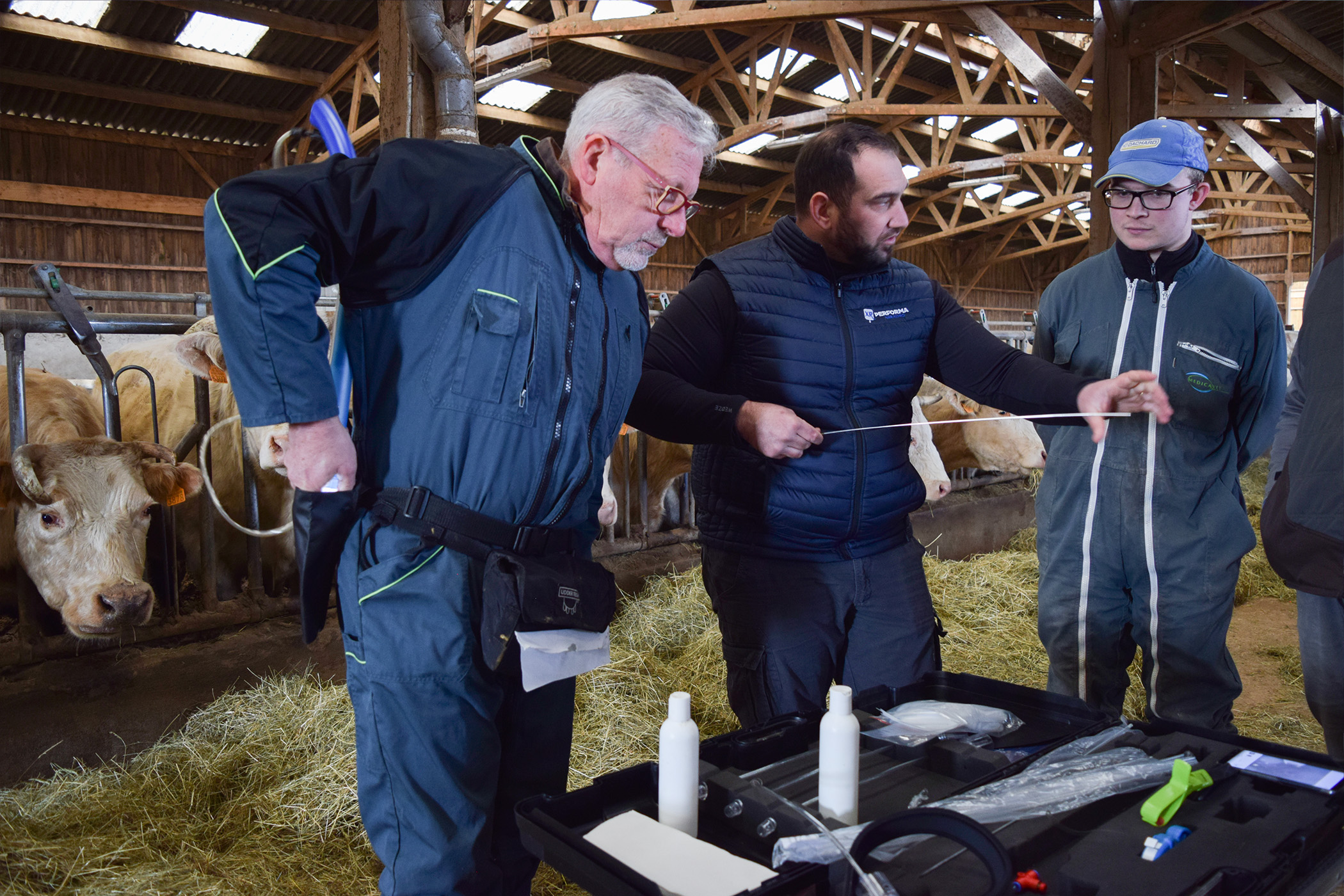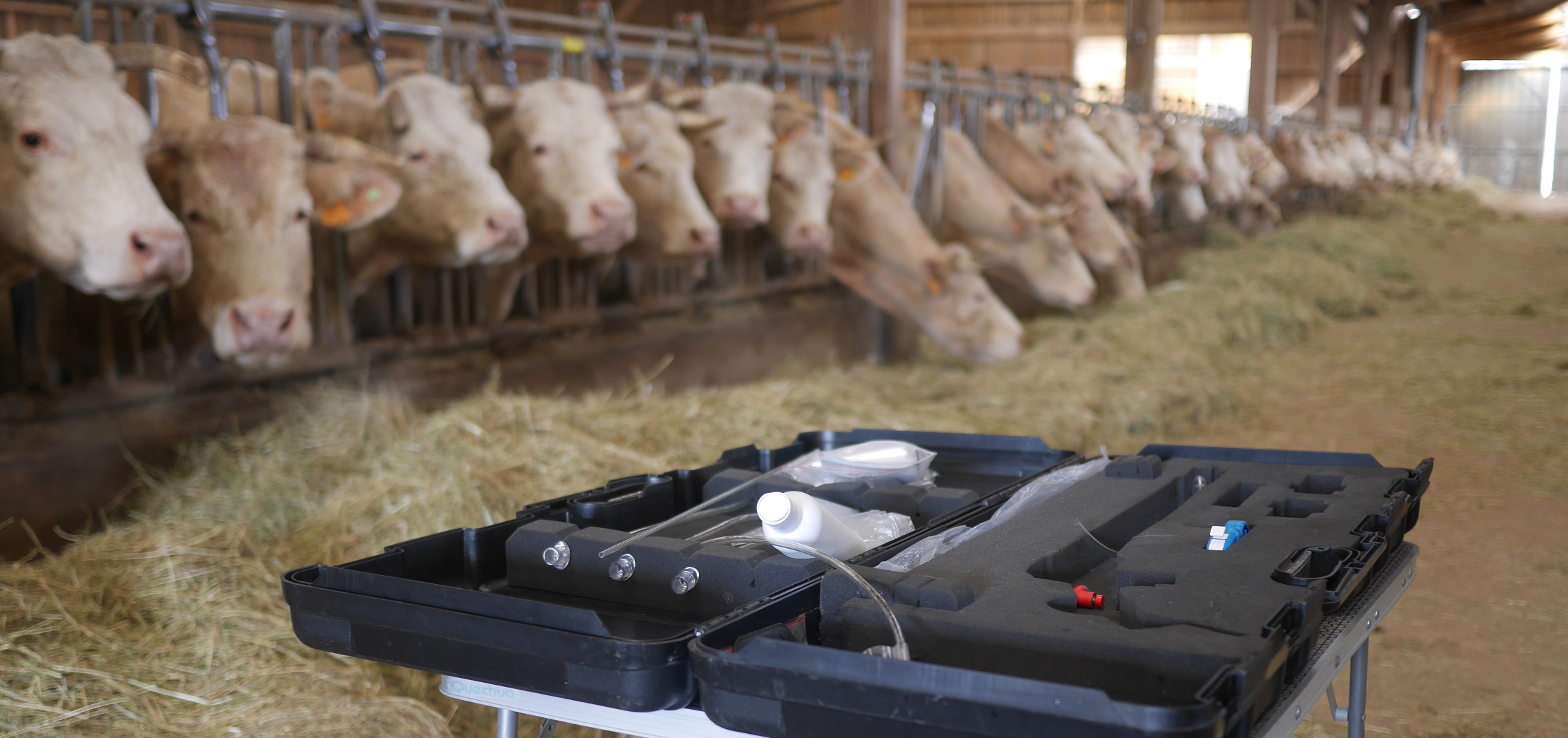 The conditions of the training courses for insemination by breeder with Eye Breed or deep insemination with XtremiA:
These courses require a good knowledge of the anatomy and physiology of reproduction in cows in order to detect heat and determine the best time to inseminate.
For the XtremiA tool, notions of ultrasound reading and a mastery of reproduction monitoring on the farm are also important in order to maximise the genetic investments made by the breeder.
The training courses take place directly on the farm or at the AXCE site in Migennes.
The trainers: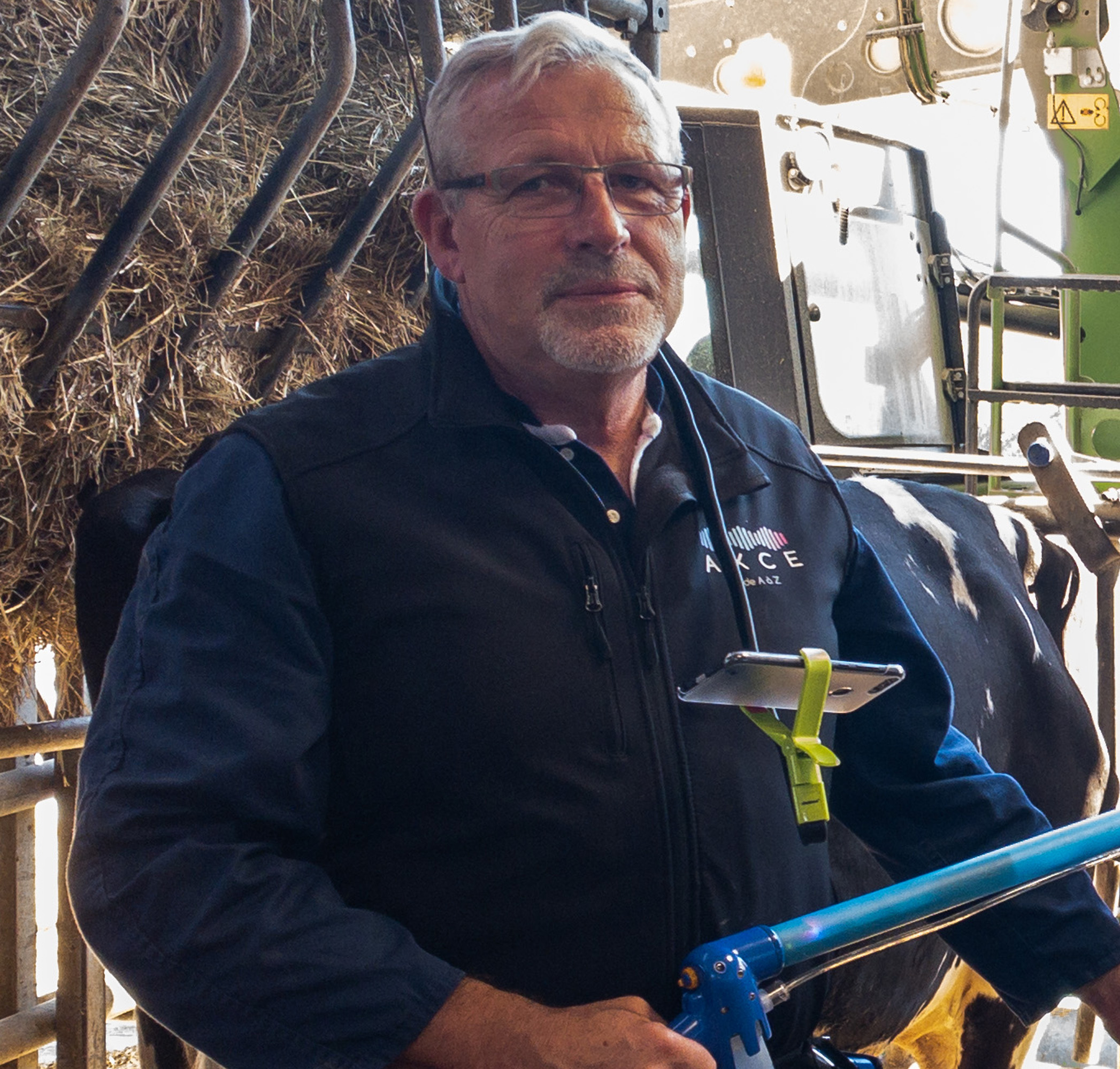 Clément GOUBY
With 35 years as an inseminator and 10 years as an IPE trainer, he has mastered ultrasound, Eye Breed and XtremiA, both of which he helped develop!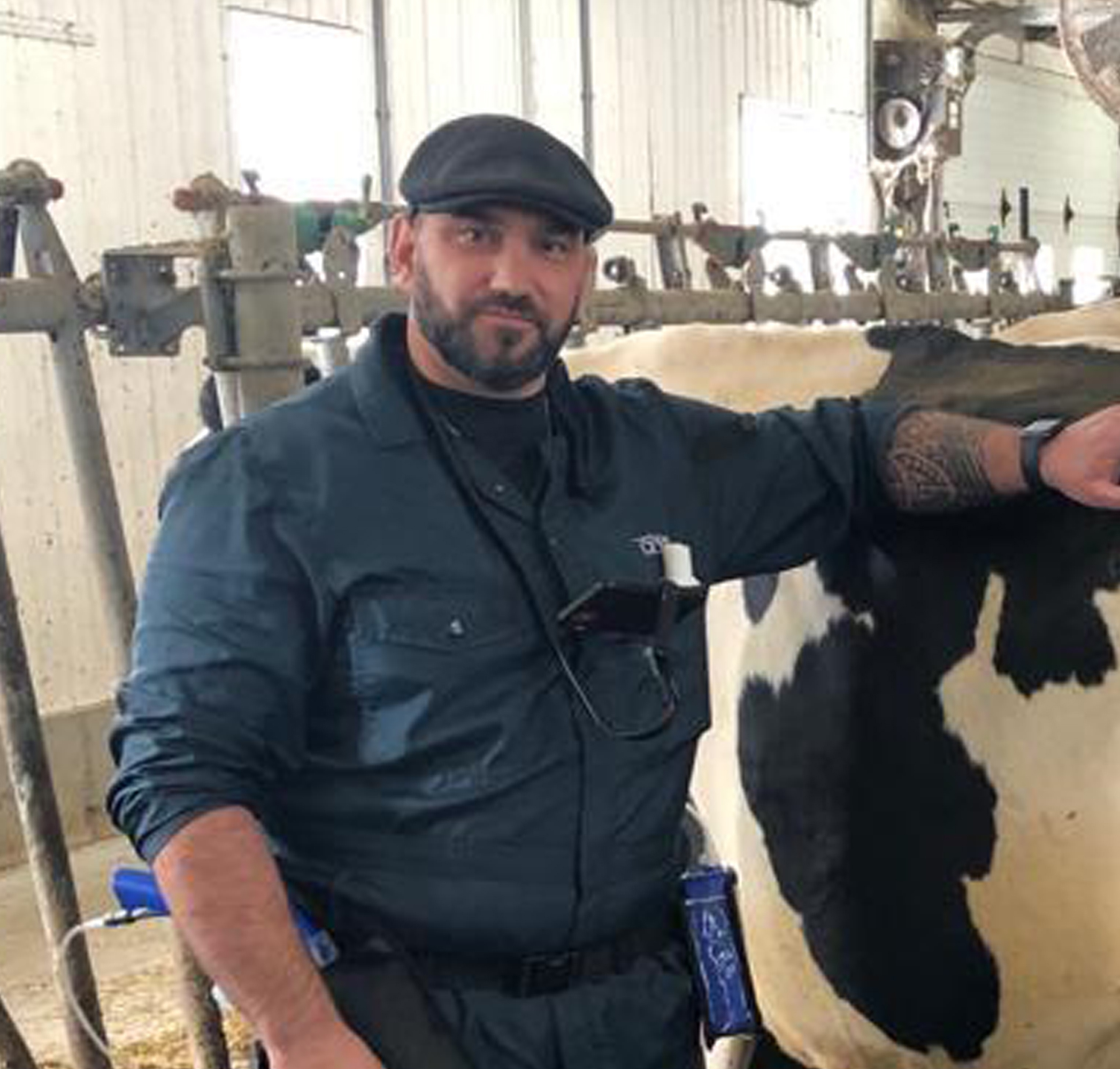 Romain LEFEVRE
Inseminator and repro technician for over 10 years, daily user of XtremiA and ultrasound scanners. He also participated in the development of the Eye Breed!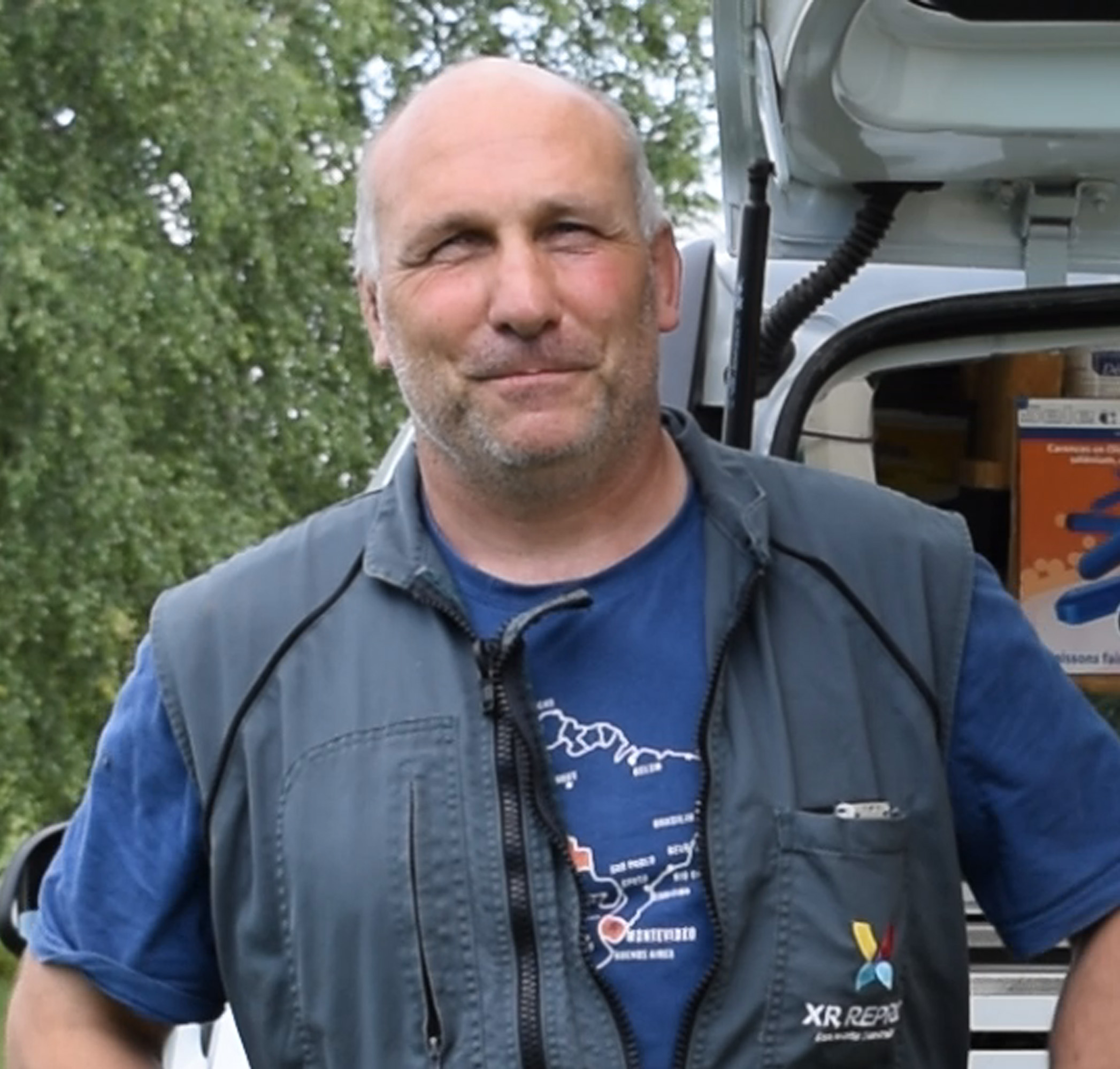 Laurent MANSOT
Inseminator and repro technician for more than 30 years, daily user of XtremiA since its beginning. He also participated in the development of the deep AI tool!
Training support: Please contact us for more information on how VIVEA can support your training.