The AXCE company, born from an international cooperation, aims to promote a quality animal reproduction, at the service of the people in breeding field, through modern and innovative tools. It relies on the expertise of the Elexinn R&D structure, whose objective is to imagine, create and develop solutions for tomorrow's breeding: AXCE, technology at the service of reproduction!

With a network of more than 200 veterinarians, technicians and engineers from the world of breeding, AXCE makes it a point of honour to design and develop tools that are suitable for experts and beginners in breeding. Breeders who are members of the cooperatives are also key players in the developments made within the structure. This is how the R&D subsidiary Elexinn has been able to develop two unique tools in the world. One is intended for technicians and veterinary professionals in the field of reproduction throughout the world. The other is intended for breeders or people wishing to learn and practice breeding in an easy and quick way.
« AXCE, and more particularly Elexinn, its R&D section, was born from the idea that one or more cooperatives, even small ones, could innovate, ideas that our engineers came up with and that our technicians and breeders are using today, to improve the reproduction of our members' cows.»
Olivier DARASSE – Elexinn/AXCE CEO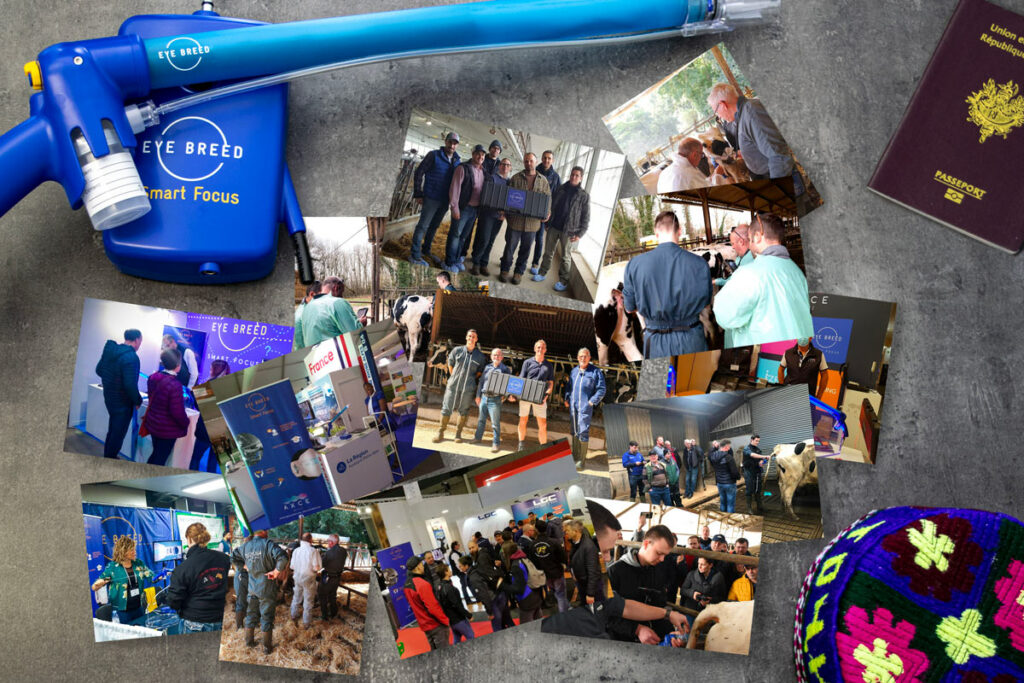 AXCE places training and support at the centre of its values in order to transmit its expertise to future users of its solutions. This is why it brings in real experts and field users of the tools selected according to their teaching skills. France, Europe, or World, no matter the destination, the AXCE team travels so that you can be trained in the best conditions and be able to use our tools in optimal conditions! AXCE is also part of the certified training organizations to help you benefit from the necessary aids to help you finance them. AXCE is also in partnership with UNCEIA, the training organisation specialised in the training of inseminators to train them in XtremiA.

The medium size of the company and the commitment of its staff allow for a very satisfying customer experience. A dialogue, exchanges and a fast and quality after-sales service allow you to concentrate on your work and we propose you solutions to have an effective, quality material which answers your needs!